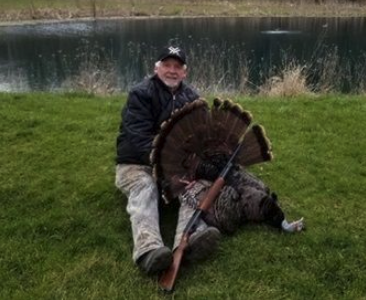 Steve Grinder

Wisconsin Bird
Steve Grinder got this big boy (26.6 Lbs) with his new 4-Play !
"The call worked very well!" SG.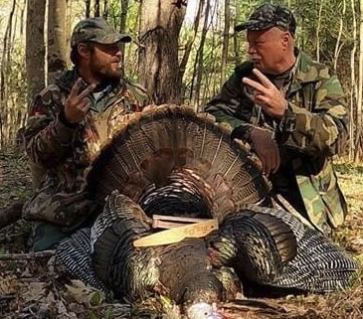 Eric Crowley

Maine Bird #2
Eric tagged out for his season two days after receiving his call!
"I honestly think that the call made the difference" EC.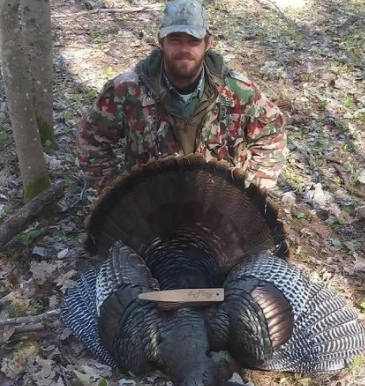 Eric Crowley

Maine Bird #1
Eric brought this beauty in just one day after receiving his call.
"I needed something to get them through the hang up zone. I needed something different" EC.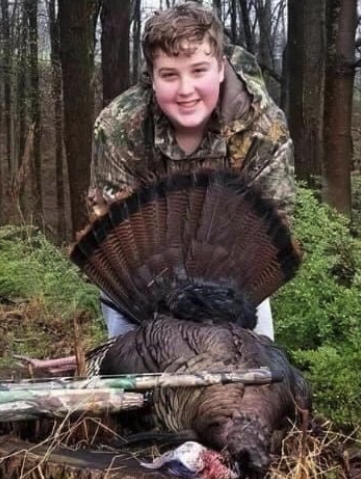 Schuyler Felty

Great Product
"Bought 2 from you at the outdoor show this year. I never turkey hunted before but my stepson had. This was the result today for the youth day. Thank you for a great product." SF.
4/25/2020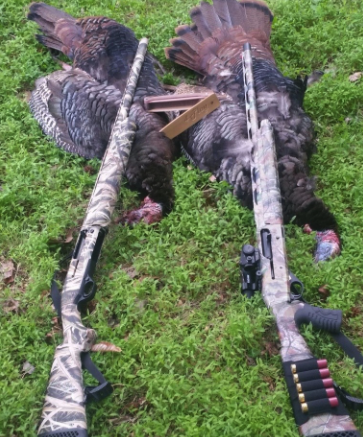 Dan S. – Maryland

Great Product!
My father-in-law and I just harvested a turkey this morning using the 4-Play call! I called the first one in within 5 minutes of setting, second 15 minutes after. Thanks again for this great product!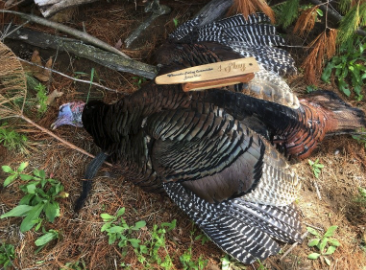 Loren Voss- Wisconsin

Wisconsin Bird, 21 pounds , 10 inch beard, 1 inch spurs Loren Voss- Wisconsin Turkey Commander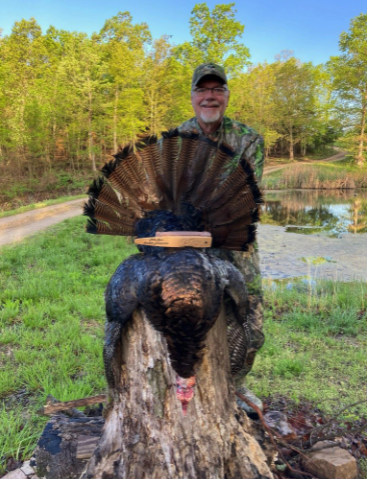 Mike Roux-Missouri

Tagged Out!
Mike Roux ended his season with this beautiful bird brought in with his trusty 4-Play Turkey Call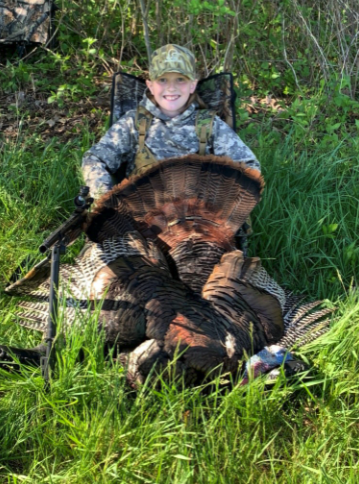 Mark P. -Illinois

"Great Call"
Luke with a bird he killed on 5/1/21. The call worked great. Luke has had a good turkey season. Killed his first in the youth season back in March, and now this trophy. Thanks for making a great call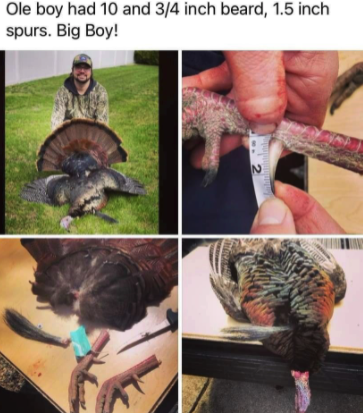 Mike B.

The call alone
My son got his 1st Tom this morning using the call I purchased from you. No decoy, just the call alone brought him in. 10 3/4 beard & 1 1/2" spurs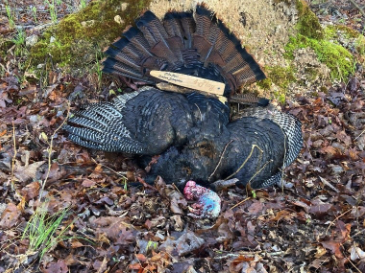 Mike Roux – Mo.

Fell hard
"Number 1 Down in Missouri! He fell hard for the 4-Play"